Presentations Sponsored or Co-Sponsored by the York Collegium for Practical Ethics (2013-present)
March 14, 2017 - Professor Scott Forsyth will give a talk entitled "Film in Politics / Politics in Film: From Battleship Potemkin to Captain America." Details available here. Click to watch video.
March 8, 2017 - York President Emeritus H. Ian Macdonald will give a talk entitled "Ethical Issues as Seen Through the Eyes of an Academically Inclined Administrator." Details available here.  Click to watch video.
March 7, 2017 - Professor Ray Rogers will give a talk entitled "Are Environmentalists Hysterical or Paranoid? Metaphors of Care and Nature Conservation." Details available here. Click to watch video.
March 1, 2017 - A panel consisting of esteemed McLaughlin College Fellows Robert Drummond, Jerry Ginsburg, Ian Greene, David Leyton-Brown and Stephen Newman will discuss "The Trump Transition." Details available here. Click to watch video.
February 14, 2017 - Professor Robert McDermid gave a talk called "For the Love of Money", which explored recent issues surrounding the ethics of political fundraising. Details available here. Click to watch video.
2016
November 2, 2016 - Jacob Blum gave a talk about his experience working for and blowing the whistle at Ontario's Air Ambulance operator, Ornge. Details available here. 
November 16, 2016 - Professor Emeritus and Senior Scholar Wes Cragg gave a talk entitled "Oil Pipelines and Pipe Dreams: What is the Real Issue?" Details available here. Click here to watch video.
November 23, 2016 - YCPE co-sponsored Professor Ronald E. Pearlman's lecture at Osgoode Hall Law School entitled "Genome Engineering and Its Applications Including Legal and Ethical Issues". Click here to watch video.
Tuesday, October 25, 2016
Bringing Honour to Our "Sisters in Spirit" 
Speaker: Jennifer Brant
View Talk Poster
This talk will present an overview of the book "Forever Loved: Exposing the Hidden Crisis of Missing and Murdered Indigenous Women and Girls in Canada." The extent of this national tragedy facing Indigenous women and girls in Canada today will be discussed by noting the severity of the violence, positioning as a sociological phenomenon, and offering voices of grief and healing. This talk extends the open invitation of the book for all Canadians to get involved in an informed national dialogue and work towards a future that promotes a safe place for Indigenous women and girls. Click here to watch video.
Wednesday, October 5, 2016
"Judicial and Government Ethics In Ontario"
Speaker: The Honourable Justice David Wake, Integrity Commissioner of Ontario Ontario
View Talk Poster
Integrity Commissioner, Hon. J. David Wake, provides an overview of judicial ethics in Ontario with insight from his distinguished career in the judiciary, notably as Associate Chief Justice of the Ontario Court of Justice. Commissioner Wake will then provide insight into government ethics in Ontario, from the perspective of his current role as the province's Integrity Commissioner. Contrasting between judicial and public service ethics, Commissioner Wake will also provide insight into the complexities and evolving challenges in the administration of government ethics in Ontario.
Video
Tuesday, October 4, 2016
"The Ethics of Commercial and Civilian Drones"
Speaker: Professor Philip MacEwen, co co-ordinator of the York Collegium for Practical Ethics
View Talk Poster
While considerable work has been done on the ethics of military drones, almost none has been done on the ethics of commercial and civilian drones. This paper will introduce the audience to some of the applications and uses of commercial and civilian drones and present some guidelines for the ethical use of this evolving technology.
Video
September 29-30, 2016 - The YCPE helped to organize a Public Sector Ethics Conference that was held at the University of Toronto Law School. Details available here.
Thursday, September 29, 2016
"Practical and Practicing Ethics: The Development, Implementation and Operation of a Municipal Ethics Program From a Councillor's Perspective"
Speaker: Alan Sherman, Vaughan city councilor
View Talk Poster
This presentation will provide insight from the perspective of a municipal councillor on the nature of ethics and ethical behaviour at the municipal level. The discussion will look at the history of ethics on Vaughan Council from the year 2000 on. It will then document the steps taken to establish both an Integrity Commissioner and a Code of conduct for Councillors. Finally, it will attempt to provide insight into how the new ethics regime has worked over the last 12 years.
Video
Wednesday, September 28, 2016
"Political Scandals in Canada and What we Learned from Them"
Speaker: University Professor Emeritus Ian Greene
View Talk Poster.
In every province and territory, and in the House of Commons and the Senate, there is now an independent conflict of interest commissioner.  Three weeks ago, Ian addressed the annual meeting of these commissioners in Edmonton.  In his talk , he will summarize the scandals that led to the creation of the commissioners' offices over the past three decades, and will share with you the ideas that he offered the commissioners in Edmonton.
Video
Thursday, March 17, 2016
"The Law of Government Ethics Nine Years On"
Speaker: Gregory Levine, Lawyer
View Talk Poster
In December of 2015 Westlaw/Carswell/Canada Law Book published the second edition of Mr. Levine's book The Law of Government Ethics: Federal, Ontario and British Columbia. The presentation will focus on some of the major trends in ethics law, some of the technical changes in some areas and some problems vexing the growth and efficacy of this area of law.
Video
Thursday, February 25, 2016
"Political Law - A Very Short Introduction"
Speaker: Gregory Tardi, Senior Parliamentary Counsel in the Legal Services of the House of Commons
View Talk Poster
Description: Statecraft can be studied through the lenses of constitutional law, political science, and public policy and administration. However, the architecture of the state is not built and democratic governance is not conducted in such neat conceptual silos. In fact, the expression "law and politics" is inadequate in generating a suitable understanding of government. A better view is offered by "political law", which analyzes government in a comprehensive, interdisciplinary and comparative fashion. Political law examines the modern democratic state by starting with its most fundamental characteristic, the rule of law; it then demonstrates the application of legality in the important functions and processes of governance.
Wednesday, February 24, 2016
"UN World Day of Social Justice & Black History Month Celebrations"
Video
Panel Discussion on Social Justice, with:
DEBBIE DOUGLAS, Executive Director, Ontario Council of Agencies Serving Immigrant (OCASI).
OLIVIA CHOW, Distinguished Visiting Professor, Ryerson University and former MPP and Councillor, City of Toronto.
HON. ZANANA AKANDE, Former MPP, former educator and School Principal.
HON. ALVIN CURLING, The former Speaker of the Ontario Legislature, MPP, and Canadian Envoy to the Dominican Republic, and educator.
JAMES C. SIMEON, Director, School of Public Policy and Administration, York University
2015
Wednesday, December 2, 2015
"Learning by doing: Reflections on 20 years of bringing theory and practice together"
Presenter: Professor Peter Constantinou
Thinking about how best to prepare students for careers in the public and broader public service has meant a lot of experimentation with pedagogical approaches. Learning by doing has become better known as experiential education. This talk will focus on 20 years of teaching in public administration, and innovative ways of bringing research and scholarship together with practice in such a way as to bring learning to life, and to better prepare students to transition to careers in public service.
Video
Wednesday, November 4, 2015
"Reimagining Youth Justice in Ontario"
Presenter: JoAnn Miller-Reid, Assistant Deputy Minister of the Youth Justice Services Division, Ministry of Children and Youth Services in Ontario.
View Talk Poster
Description:  Youth Justice Services in Ontario have undergone massive transformation over the last decade, bringing us to today, where we have a system that is separate from the adult correctional system and focused on meeting the unique needs of youth. The Youth Justice system holds youth accountable for their offending behaviour while focusing on the root causes of crime in order to keep communities safe. It also provides prevention and meaningful consequences, allowing youth the opportunity to make better choices and go on to become productive adults.
Video
Wednesday, October 28, 2015
"How We Teach Values"
Presenter: Danielle Thibodeau, program coordinator at Hart House at the University of Toronto.
Description: Danielle Thibodeau discusses the backlash to Ontario's sex education curriculum, and the challenge of promoting real multi-culturalism in a public education setting.
Video
Tuesday, September 29, 2015
"Electoral Politics: Indochinese and Syrian Refugee Resettlement in Canada"
Presenter: Howard Edelman, Professor Emeritus in Philosophy at York University.
Description: To have refugees become and election issue is perhaps unique in the history of Canada. It could have become one in the federal election of February 1980 at the time of the Indochinese Refugee Movement. It did not. Why not then and why now? How and why did the issue of Syrian refugees become an election issue in 2015?
Video
Tuesday, March 10, 2015
"Righting Wrongs: The evolving role of the Ombudsman in Ontario, Toronto and
universities"
Panelists: 
 Fiona Crean (Ombudsman, City of Toronto and formerly first Ombudsperson, York
University), Nora Farrell (Ombudsman, Ryerson University), John McCamus (York
University Ombudsperson and former Dean of Osgoode Hall Law School), Laura Pettigrew
(Senior Counsel at the Ontario Ombudsman's office), Gregory Levine (Former senior
counsel in the Ombudsman's office, British Columbia).
Moderator: Naomi Couto (Coordinator, York Collegium for Practical Ethics)
February 26, 2015
"Energy Efficiency in Organizations: A Case of Ontario Hospitals"
John Maiorano, York University, McLaughlin College
February 10, 2015
"Help Fight Ebola – Persistence and Dedication is the Key Ingredient for Creating Real
Change"
Stacey Berry, MPPAL, Hons. BA, York University, McLaughlin College
Windows Video Stream
January 15, 2015
"Is It Time to Resurrect Social Contract Theory?"
Wes Cragg, Professor Emeritus of Philosophy and Business, McLaughlin College
Windows Video Stream
January 13, 2015
"Corporate Social Responsibility in the Developing World"
Garrett MacSweeney, PhD Candidate, Department of Philosophy, McLaughlin College
Windows Video Stream
2014
November 25, 2014
Book Launch - "The Charter of Rights and Freedoms: 30+ years of Decisions that Shape
Canadian Life" (Toronto: James Lorimer, 2014)
Ian Greene, Professor Emeritus of Public Policy and Administration, McLaughlin College
November 19, 2014
"Ethics and Toronto City Council,"
Valerie Jepson, Integrity Commissioner of Toronto, McLaughlin College
Windows Video Stream
November 13, 2014
"Municipal Elections 2014," presented by a panel of experts including Professors Robert
Drummond, Ian Greene, Naomi Couto, and Dennis Pilon.  McLaughlin College
Windows Video Stream
November 12, 2014
"Encouraging Integrity and Accountability from Ontario's Elected Officials,"
Ian Stedman, formerly of Office of the Integrity Commissioner of Ontario, Vanier College, York University
November 5, 2014
"Keeping Public Servants Ethical"
Sidney Linden, Conflict of Interest Commissioner of Ontario, McLaughlin College
Windows Video Stream
March 20, 2014
"Fitting in by not Fitting in,"
Brenda Spotton-Visano, Professor of Economic and Public Policy, McLaughlin College
Windows Video Stream
March 4, 2014
"Women in Canadian Politics"
Donna Dasko, Advisor to STATS Canada, on the Canadian Census and all its social
surveys, York University, McLaughlin College
Windows Video Stream
February 25, 2014
"Consensual Crimes and Fundamental Justice"
Alan Young, Professor of Law, Osgoode Hall Law School York University
Windows Video Stream
February 11, 2014
"Countervailing Powers in Parliament: An Inside look at the Senate,"
Lorna Marsden, Professor of Sociology, York University and former member of the House
of Senate.  Windows Video Stream
January 23, 2014
"A Conflict of Rights? On the Recent Controversy of Religious Accommodation at York"
Stephen Newman, Professor of Political Science, York University
January 21, 2014
Faculty Research Profile Series given by Professor Susan Dimock, Professor of
Philosophy, Department of Philosophy, York University, McLaughlin College
Windows Video Stream
2013
October 29, 2013
"Protecting the Public: Medical Self-Regulation and Policy"
Craig Roxborough, Ethics Consultant, Canadian Medical Association
Windows Video Stream | Flash Video Stream
October 16, 2013
"Municipal Conflict of Interest in the Aftermath of the (Rob) Ford Case"
Gregory J. Levine, Ethics Consultant, Barrister and Solicitor
Windows Video Stream | Flash Video Stream
September 20, 2013
"Strong Constitutions: Why the Erosion of the Separation of Powers Makes us Weak,"
Maxwell Cameron, Professor of Political Science and Director of the Centre for the Study
of Democratic Institutions (CSDI), University of British Columbia, McLaughlin College
Windows Video Stream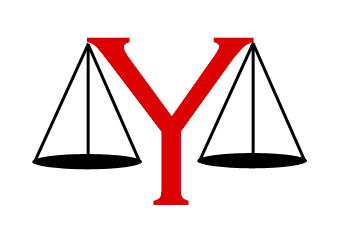 Presentations prior to 2013 were sponsored or co-sponsored by the York Centre for Practical Ethics
March 20, 2008 - "Othering Tracy Latimer: Why Robert Latimer's Day Parole is Wrong"
A luncheon presentation with Professor Geoffrey Reaume.
The recent decisions of the National Parole Board to first refuse and then, upon appeal, to grant day parole for Robert Latimer has given rise to the latest controversy about his punishment for the murder of his twelve year old daughter, Tracy Latimer. Crucial to this topic has been the "othering" of Tracy Latimer, a child with cerebral palsy, and how her life has been devalued as a life not worth living by those who support this murder. Robert Latimer's actions and his supporters' claims will be compared with eugenics atrocities and how the bodies and minds of people with disabilities have historically been "othered" to justify discrimination, persecution and murder.
This presentation will ask: What are the dangers to Canadian society now that Robert Latimer has been granted day parole? What are the possible repercussions for the civil liberties and human rights of people with disabilities by the position of the Canadian Civil Liberties Association which supports the perpetrator of this crime? Is it possible for people with disabilities to be fully "included" in Canadian society when there are vocal proponents across the country justifying the murder of a child by her father because she was disabled? Ultimately, the need to keep Robert Latimer in prison will be shown to be a matter of common humanity and justice if the life of Tracy Latimer, and the lives of all people with disabilities, are to have any value in our society. His early release from prison therefore represents both a danger for people with disabilities across Canada and an injustice to Tracy Latimer.
February 27, 2008 - "Ethics Bowl"
On Wednesday, February 27, seven teams of York undergraduate students from across various disciplines as well as one guest team from the University of Toronto successfully played off against one another in an exciting evening of ethical case study debates. This was the second event of its kind at York University and the first in Canada that we know of. It was founded, organized and chaired by Dr. Linda Penoyer (Faculty of Health), generously hosted by Calumet College and co- sponsored by The York Centre for Practical Ethics. If you have any questions, or would like to participate in a 2009 Ethics Bowl, please don't hesitate to make enquiries to lpenoyer@yorku.ca.
February 6, 2008 - "Singing the Blues for TV News"
A luncheon presentation with Professor Suanne Kelman, Ryerson School of Journalism.
From Edward R. Murrow on, the people who produce television news programs have bewailed the pressure to keep their coverage light and dumb – and Murrow didn't have to cover Martha Stewart, never mind Lindsay Lohan.
But who is the enemy here? Even former CNN anchor Aaron Brown – one of the loudest wailers these days – acknowledges that TV is a highly democratic medium, where viewers vote with their channel changers. And those viewers seem to have much more appetite for Britney Spears' meltdowns than for pieces on domestic politics or the future of Pakistan.
Can TV news hope to survive – and does it deserve to? – in a world of youtube and bloggers? Can television journalists hope to keep sneaking a few vegetables into coverage that's becoming pure junk food for the mind?
February 5, 2008 - "Excuses in Law"
A luncheon presentation with Professor Susan Dimock.
Criminal law in Canada, as elsewhere, recognizes a number of defenses to an allegation of criminal wrongdoing. Such defenses include justifications, such as self-defense, as well as excuses, such as duress, provocation and mistake. In this talk I will discuss the defense of voluntary intoxication. Recognizing intoxication as a defense seems required by some very fundamental principles of criminal justice, on the one hand, yet there are both policy and principled reasons for holding people liable for behaviour even when undertaken in an intoxicated state. This tension, and the resulting bizarre treatment of intoxication within the law, will be discussed.
In this presentation, Susan Dimock will outline some key defenses in the law while focusing on excuses and particularly on the defense of voluntary intoxication. The main discussion will focus on the tension between policy and principled reasons for holding intoxicated people responsible for their behaviour, and the availability of the defense under the criminal system.
November 27, 2007 - "Government Ethics Law in Canada – The Book: A Discussion"
Government ethics law has grown tremendously over the last thirty years. Often counterintuitive and paradoxical, always interesting, even beguiling, this law is important and indeed is becoming increasingly important in the government and administration of Canada. Greg Levine's The Law of Government Ethics: Federal, Ontario and British Columbia is an overview of this area of law. The book focuses on five key areas of government ethics law: conflict of interest/integrity; lobbying and lobbyist registration; administrative justice and ombudsman; access to information; and privacy protection.
In this presentation, Greg Levine outlined the approach to government ethics law taken in The Law of Government Ethics, the method of the book, some key attributes of ethics law outlined in the book, and some examples drawn from it.
March 23, 2007 - "Radio Frequency Identifications (RFID) and Issues of Privacy."
A Panel Discussion with:
- Jacquelyn Burkell, Information & Media Studies, University of Western Ontario
- Ian Kerr, Law, University of Ottawa
- Valerie Steeves, Criminology, University of Ottawa
March 20, 2007 - "Ethical Dimension in Professional Practice: Practical Applications and Daily Dilemmas."
A presentation by Christina Becker, Diplomate Jungian Analyst and Psychoanalyst.
March 13, 2007 - "Doing the Right Thing: the Individual Citizen Promoting Accountability and Ethical Conduct"
A presentation by Joanna Chapman, former Councillor for the Town of Dundas, now part of the amalgamated City of Hamilton.
February 20, 2007 - "Ethics on the Brain"
A presentation by Vince Di Norcia focusing on Neuroscience and Ethics, and the implications of neuroscience research into the neurobiological and social foundations of morality.
January 11, 2007 - "The Tri-council Research Ethics code: Solutions and Problems"
A presentation by Professor David Wiesenthal.
November 6, 2006 - "The Impact of the Gomery Commission Report"
A presentation by Professors Ian Greene and David Shugarman.
October 12, 2006 - "Ethics at City Hall: The New Integrity Office and Development from Bellamy."
A presentation by David Mullan, the City of Toronto's integrity commissioner and the first municipal ethics officer appointed in Canada.
September 14, 2006 - "The Evils of Rankism."
A special luncheon presentation by the former president of Oberlin College, Robert Fuller.